Single Story Office buildings are everywhere. With their relatively small per building foot print they typically all have very similar designs. Multiple RTUs each with a single thermostat with no visibility into how the building is performing without counting the last 6 months comfort complaints and comparing energy bills that is.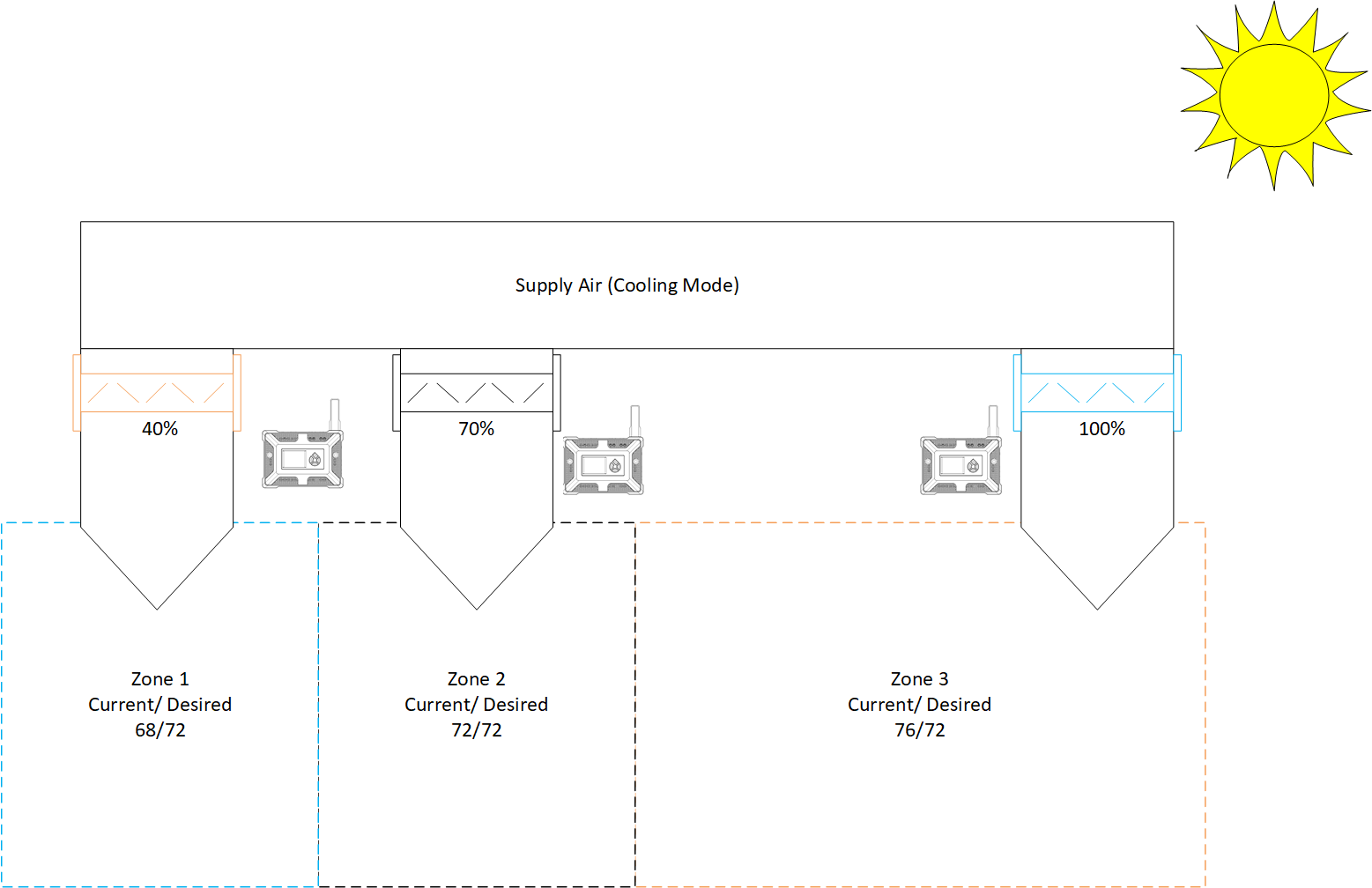 A single thermostat will work great when the building was engineered perfectly and the designer knew where all of the printers, and scanners, and refrigerators were going to be. But in the real world, the demands on the building can change pretty dramatically in the years after the design engineer walked off site.
With a 75F single story office implementation you, the building owner, facility manager, building operator, will be able to gather the insights about your buildings performance to know with a level of certainty that your building is performing and when changes to the demands of the building occur, continuous commissioning will be there to help adjust the heating and ventilation too.
So what does a single story office implementation look like?
Central Control Unit CCU
For every rooftop unit (RTU) with an economizer you have, you will be controlling with a Central Control Unit right where the existing thermostat was, or is going to be. The CCU will act as both a gateway and the RTU controller.
Read about the importance of the CCU here
Outside Air Optimizer OAO
Each of thos RTUs getting a CCU will also be getting an OAO for control the economizer on the RTU. The economizer on most small RTUs unknowingly stop functioning after a while and when they do your unit starts working harder and costing you more energy. With the 75F implementation your economizer will actually work with the building controls to make smart decisions and will also let you know when something stops working correctly.
Dynamic Airflow Balancing DAB
Now in a small office I would bet you have comfort issues constantly with the wrong amount of warm or cool air being delivered to the wrong offices and causing discomfort. With DAB the air can be redirected to the places it is needed, increasing comfort and often lowering energy costs by running the RTU less.
Smart Stats
Depending on your geographic location you may not have economizers to worry about. If you don't the Smart Stat is a great alternative for all the RTUs that don't have one. This is a lower cost solution for controlling simple RTUs.